EBMES O ScaleTrolley History 1948
Updated: January 12, 2021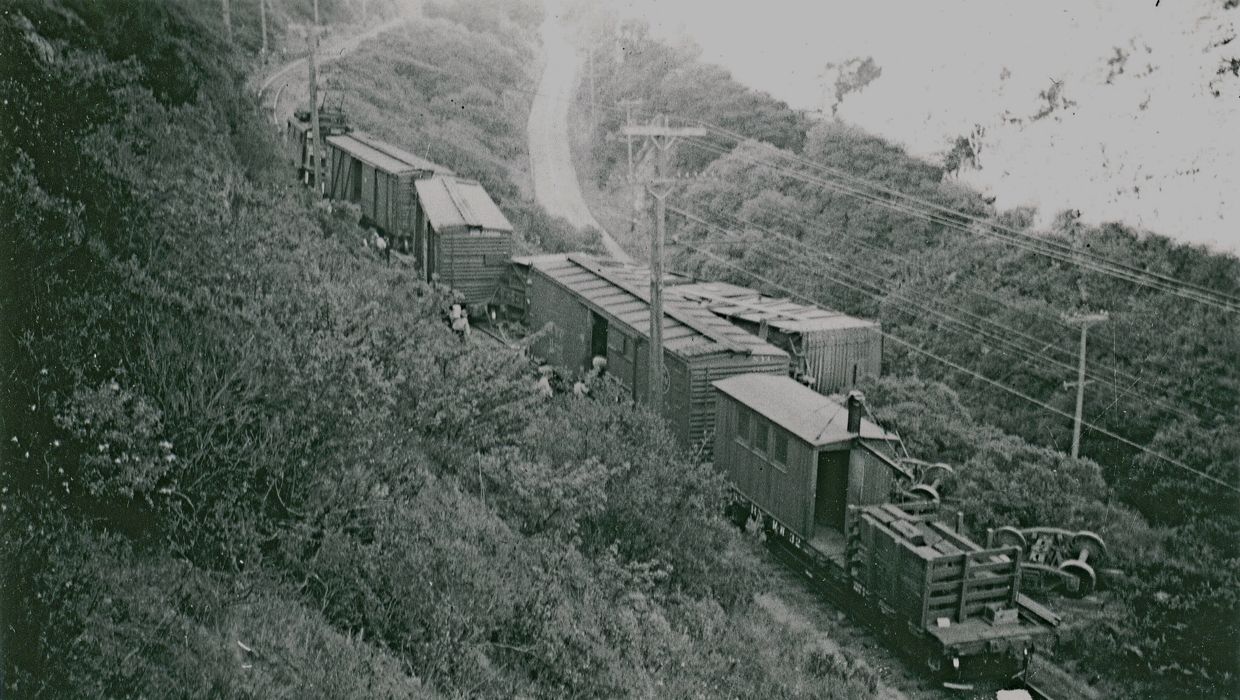 During WW 2 there was a derailment in Shepherd Canyon. Sacramento Northern's two 1500 Volt Baldwin Westinghouse locomotives were descending from the tunnel headed for the Oakland Army base. A box car loaded with #10 cans of pears derailed. The first locomotive went on to 40th and Shafter. George Hademan stayed in the rear locomotive, and spent the night guarding the the the rear half of the train. My mother made Georges dinner.
Page: 16 of 16 (100%)