History of the GSMRM and EBMES
Updated: January 12, 2021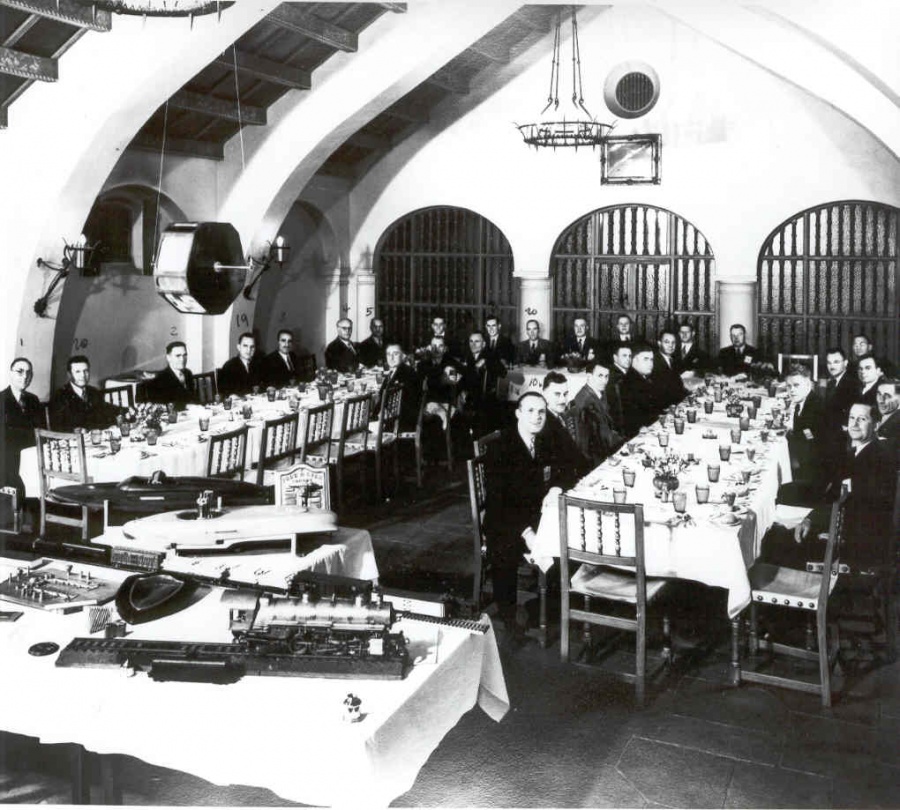 In this photo we see a large group of properly-attired gentlemen at one of these annual "Guild" banquets. In the 2nd seated row from the right, the guy at the front, closest to the camera, is "Fred Kraft", a well known modeler at the time. Right behind Fred (2nd from the camera) is famous O-scale manufacturer, "Rollin J. Lobaugh" ...

In the RIGHT row, 2nd person back from the camera (sitting back further than the rest) is the late "Victor Shattock" of Live Steam fame. To his right, 3rd from the camera (leaning out over the front of the table edge) is Vic's oldest son, Ronald. The "Guild" had nicknames for a lot of its members and the ones chosen for Vic Shattock and his son, Ron, were "Big Smoke" and "Little Smoke" Shattock...